WASDE: Livestock, Dairy & Poultry Outlook
The 2021 forecast for total red meat and poultry production is reduced from last month on lower expected pork and turkey production. The beef production forecast is raised from the previous month primarily on higher cattle slaughter in the second half of year, but production gains are partially offset by lighter carcass weights. Pork production is lowered on a slower pace of slaughter through the remainder of the year, but this decline is partially offset by heavier hog weights. USDA's March Quarterly Hogs and Pigs report estimated that the December 2020-February 2021 pig crop was about one percent below year-earlier and producers indicated intentions to farrow about 3 percent fewer sows during March-May. These hogs will be available for slaughter in the second half of 2021. Annual broiler production is unchanged from the previous month while the turkey production forecast is reduced on recent production and hatchery data. The 2021 egg production forecast is reduced from the previous month.
For 2021, the beef import forecast is reduced largely on weakness in imports from Australia while exports are unchanged. The pork export forecast is raised on expectation of continued firm global demand for U.S. pork products. The pork import forecast is also raised. The turkey export forecast is raised on recent trade data. No change is made to the broiler export forecast.
The 2021 cattle price forecast is raised on current price strength and firm demand. The hog price forecast is raised from last month on recent price strength and lowered supply expectations. The broiler price forecast is reduced, reflecting a lower first-quarter price and weaker demand while the turkey price forecast is raised slightly on lowered production. The egg price forecast is lowered on recent price declines.
Dairy production for 2021 is raised from last month, primarily on increased cow numbers. The 2021 fat basis import forecast is reduced while fat basis exports are raised on higher shipments of cheese. On a skim-solids basis, the import forecast is reduced on lower imports of milk proteins and several other dairy products while the export forecast is raised on strong gains in shipments of skim milk powders and whey. However, lactose shipments remain relatively weak.
Product price forecasts are raised on improving demand, both domestically and in international markets. Prices of cheese, butter, nonfat dry milk, and whey are raised, boosting both Class III and Class IV prices. The 2021 all milk price forecast is raised to $18.40 per cwt.
NBW Reports

Cattle Inventory By State: This Year vs. Last Year
Cattle Inventory Highlights
Cattle Inventory: Ranking Of States With The Most Cattle
Cattle on Feed
Cattle Slaughter By State
Cold Storage
Corn Balance Sheet
Estimated Weekly Meat Production
Export Sales Highlights
Farms and Land in Farms Highlights
Livestock Comments
Livestock Slaughter
Livestock, Dairy & Poultry Outlook
Milk Production By State
National Drought Monitor
National Feeder Cattle Report
National Grain Report
Natural Gas Weekly Update
Number Of Farms By State
Quarterly Hogs & Pigs
Price Projections For Steers, Hogs, Milk
Protein Production Estimates
Ranking Of States With The Largest Farms
Ranking Of States With The Most Farms
Ranking Of States With The Most Land In Farms
Red Meat By Production By State
Soybean Balance Sheet
Today's Weather
United States Ag Production Report
USDA Grain Stocks Report
USDA Prospective Plantings Report
WASDE: Feed Grain Outlook
WASDE: Livestock, Dairy & Poultry Outlook
WASDE: Oilseed Outlook
WASDE: Wheat Outlook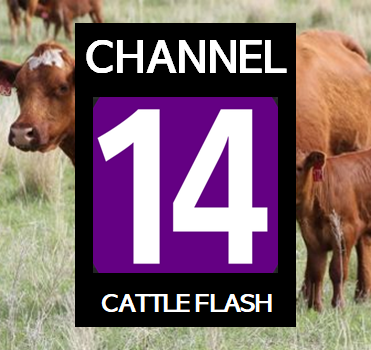 Rob Cook, RobCookKC@gmail.com