Top 25: Largest Steer & Heifer Strings Sold This Week
The largest steer and heifer string sold this week was 341 steers (1020#) from El Reno, Oklahoma at $104.30. The second largest string was 329 steers (872#) from Yankton, South Dakota at $132.85.
The average price paid for the largest steer and heifer strings this week was $120.89.
The CME August feeder cattle futures closed on Friday at $128.80, down $0.075.
NBW Reports

Cattle Inventory By State: This Year vs. Last Year
Cattle Inventory Highlights
Cattle Inventory: Ranking Of States With The Most Cattle
Cattle on Feed
Cattle Slaughter By State
Cold Storage
Corn Progress By State
Estimated Weekly Meat Production
Export Sales Highlights
Farms and Land in Farms Highlights
Livestock Comments
Livestock Slaughter
Livestock, Dairy & Poultry Outlook
Milk Production By State
National Drought Monitor
National Feeder Cattle Report
National Grain Report
Natural Gas Weekly Update
Number Of Farms By State
Quarterly Hogs & Pigs
Price Projections For Steers, Hogs, Milk
Protein Production Estimates
Ranking Of States With The Largest Farms
Ranking Of States With The Most Farms
Ranking Of States With The Most Land In Farms
Red Meat By Production By State
Soybean Balance Sheet
Today's Weather
Top 25: Largest Steer & Heifer Strings Sold Today
United States Ag Production Report
USDA Grain Stocks Report
USDA Prospective Plantings Report
WASDE: Feed Grain Outlook
WASDE: Livestock, Dairy & Poultry Outlook
WASDE: Oilseed Outlook
WASDE: Wheat Outlook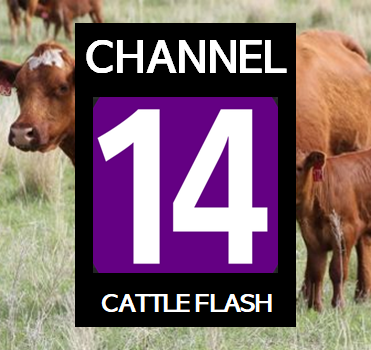 Source: Rob Cook, RobCookKC@Gmail.com