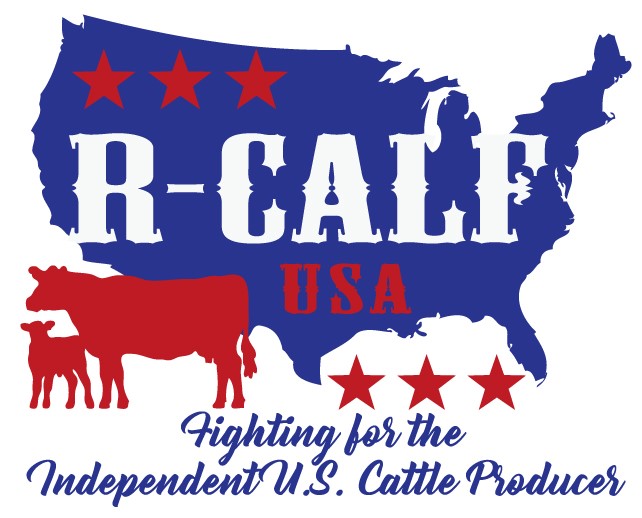 R-Calf NCBA's Claim of Low Import Volumes Contradicted by USDA Study

Billings, Mont. - In response to President Donald J. Trump's suggestion on Tuesday that the United States should end cattle imports, the National Cattlemen's Beef Association (NCBA) issued a news release defending cattle imports and claiming that only about 12 percent of beef consumed in the U.S. is imported product.
But R-CALF USA says that number understates the actual percentage of imported beef consumed in the United States on an annual basis. R-CALF USA CEO Bill Bullard cited a study published by the U.S. Department of Agriculture (USDA) Economic Research Service (ERS) in 2012 titled "US red meat production from foreign-born animals" that shows that during the decade prior to the study, imports of beef into the United States and beef produced from imported livestock accounted for roughly 18 percent of U.S. beef supplies.
Bullard says that imports derived from imported cattle and beef have been trending upward since 2011 and spiked in 2014 and 2015, which coincided with the drastic collapse of U.S. cattle prices beginning in 2015.
"Based on the USDA study and today's import data, we estimate that imports continue to comprise about 18 to 20 percent of U.S. beef supplies," said Bullard.
He also said it is important that the industry be informed of factual data regarding imports and that for far too long the meatpacking lobby has tried to downplay both the volume of and impact from the increasing volumes of imported beef and beef derived from imported cattle.
"We find it unconscionable that while America's independent cattle producers are unable to sell all their slaughter-ready cattle to U.S.-based beef packers, those same beef packers are importing thousands of head of slaughter-ready cattle from Canada, thus depriving America's cattle producers of access to their own domestic market in this time of crisis," Bullard concluded.