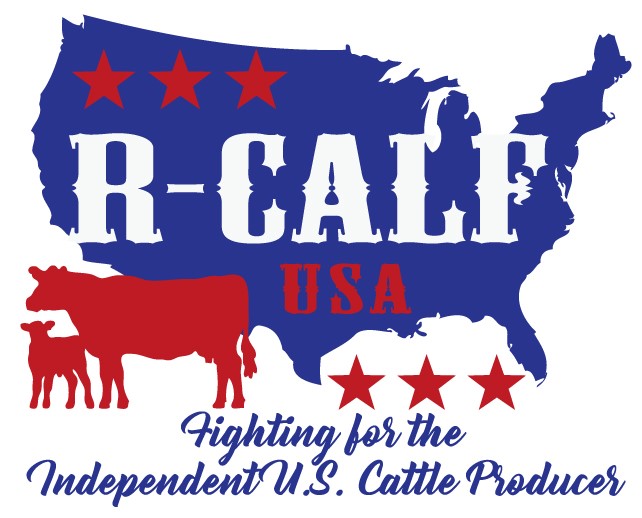 R-Calf Applauds NCBA's Efforts to Seek More Government Financial Assistance for America's Ranchers
Billings, Mont. - Today, R-CALF USA applauded the efforts by the National Cattlemen's Beef Association (NCBA) to continue pushing Capitol Hill for additional financial recourses for cow-calf producers and backgrounders who may not sufficiently benefit from the Coronavirus Food Assistance Program (CFAP) in its current form. In a news release issued yesterday, the NCBA stated it was instrumental in securing financial relief for the nation's cattle producers through the government's CFAP and it stated that more needs to be done.
R-CALF USA CEO Bill Bullard said his organization agrees with the NCBA on that issue. He said America's cattle ranchers and America's consumers are being hurt by the market collapse aggravated by the COVID-19 crisis that is impacting the entire beef supply chain, resulting in empty beef cases at the same time that American cattle are being denied access to the beef packing market.
In a Facebook Live presentation held May 1, R-CALF USA reached out to the NCBA urging it to put political differences aside and to work with R-CALF USA to help meet the needs of America's cattle ranchers during this time of crisis.
The NCBA did not respond to R-CALF USA's offer but subsequently objected to R-CALF USA's effort to protect the integrity of the cattle industry's price discovery market by requiring packers to purchase at least 50% of their cattle-input needs from the industry's spot (cash) market. A bipartisan bill was introduced in Congress last week by Senators Charles Grassley (R-IA) and Jon Tester (D-MT) to impose such a requirement on the packers.
"We fully understand that the NCBA owes a duty to their packer members and cannot support reforms that would interfere with their packer-members' ability to continue maximizing their corporate profits. But that doesn't mean the NCBA can't continue working to provide temporary financial relief to actual cattle producers through their ongoing efforts to seek additional funding from the government," Bullard said.
Bullard explained that R-CALF USA has not sought government price supports and its priority during the ongoing crisis is to achieve meaningful and lasting market structure reforms to ensure that when the crisis is over American ranchers have a fair and functioning market in which to earn a competitive income.
"In other words, R-CALF USA intends to continue fighting to achieve the needed market reforms while expressing gratitude to those who choose instead to seek temporary financial relief from the government," said Bullard.
He said his group has sought loan forgiveness, extensions of loan payments, and low- or no-interest loans for producers but added that since the government has not implemented these measures, then the NCBA's request for direct financial payments are the only remaining option to keep producers in business.
"This is a colossal mess for both cattle ranchers and consumers and we know that only R-CALF USA is free from the packers' resistance to any type of fundamental market reforms. Thus, with NCBA's focus on needed temporary financial relief to help cattle producers through this mess, we hope that every American rancher can be sustained until such time that R-CALF USA succeeds in implementing the needed market structure reforms that NCBA cannot work on," Bullard concluded.
Source= R-Calf USa