Henry Hub down 7 cents to $1.64
Natural gas spot prices fell at most locations this report week (Wednesday, July 15 to Wednesday, July 22). The Henry Hub spot price fell from $1.71 per million British thermal units (MMBtu) last Wednesday to $1.64/MMBtu yesterday.

At the New York Mercantile Exchange (Nymex), the price of the August 2020 contract decreased nearly 10¢, from $1.778/MMBtu last Wednesday to $1.681/MMBtu yesterday. The price of the 12-month strip averaging August 2020 through July 2021 futures contracts declined 5¢/MMBtu to $2.371/MMBtu.

The net injections to working gas totaled 37 billion cubic feet (Bcf) for the week ending July 17. Working natural gas stocks totaled 3,215 Bcf, which is 26% more than the year-ago level and 16% more than the five-year (2015–19) average for this week.

The natural gas plant liquids composite price at Mont Belvieu, Texas, fell by 12¢/MMBtu, averaging $4.67/MMBtu for the week ending July 22. The prices of natural gasoline and ethane fell by 13% and 6%, respectively. The prices of butane and propane rose by 4% and 2%, respectively. The price of isobutane remained flat week over week.

According to Baker Hughes, for the week ending Tuesday, July 14, the natural gas rig count decreased by 4 to 71. The number of oil-directed rigs fell by 1 to 180. The total rig count decreased by 5, and it now stands at 253.
NBW Reports

Cattle Inventory By State: This Year vs. Last Year
Cattle Inventory Highlights
Cattle Inventory: Ranking Of States With The Most Cattle
Cattle on Feed
Cattle Slaughter By State
Cold Storage
Corn Progress By State
Estimated Weekly Meat Production
Export Sales Highlights
Farms and Land in Farms Highlights
Livestock Comments
Livestock Slaughter
Livestock, Dairy & Poultry Outlook
Milk Production By State
National Drought Monitor
National Feeder Cattle Report
National Grain Report
Natural Gas Weekly Update
Number Of Farms By State
Quarterly Hogs & Pigs
Price Projections For Steers, Hogs, Milk
Protein Production Estimates
Ranking Of States With The Largest Farms
Ranking Of States With The Most Farms
Ranking Of States With The Most Land In Farms
Red Meat By Production By State
Soybean Balance Sheet
Today's Weather
Top 25: Largest Steer & Heifer Strings Sold Today
United States Ag Production Report
USDA Grain Stocks Report
USDA Prospective Plantings Report
WASDE: Feed Grain Outlook
WASDE: Livestock, Dairy & Poultry Outlook
WASDE: Oilseed Outlook
WASDE: Wheat Outlook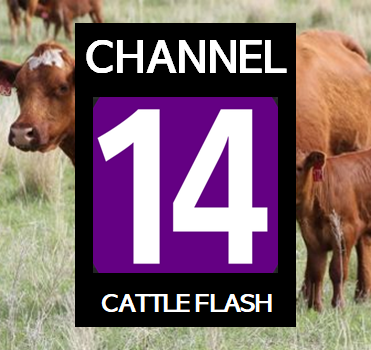 Rob Cook, RobCookKC@gmail.com